Welcome to ExpressionDesign4.com
If you are looking for Expression Design 4, you're in luck.
What is Expression Design 4?
Expression Design 4 is a free vector based graphic drawing application developed by Microsoft. It is believed by many to have a great balance of features and usability compared to expensive or complicated & unwieldy alternatives.
For more information see the Wikipedia article on Expression Design 4
Why this site?
Microsoft have unfortunately discontinued Expression Design 4, this seems to have included making it no longer available for download on their site.
However there are a great many people that still love, use and strongly recommend Expression Design 4.
This site was created to help preserve it and make sure that people can continue to find, download and use it.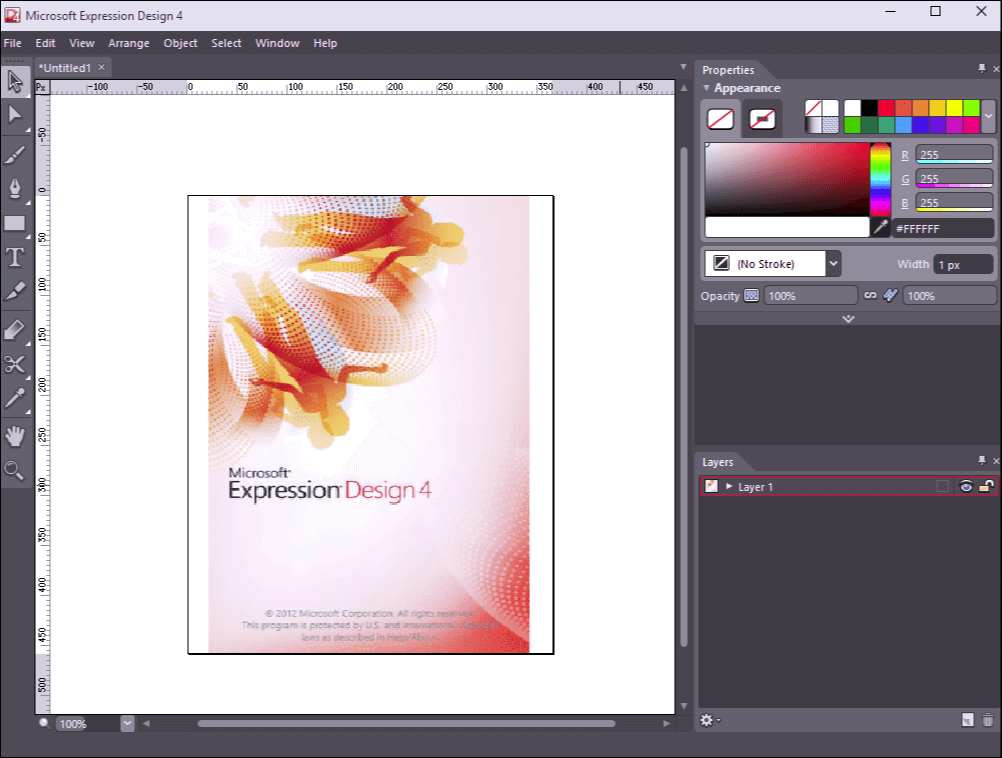 Note to Microsoft
If you do not wish for me to maintain a website such as this for a product that has been discontinued and is probably trademarked, i'd love to enter into a dialogue around re-instating Expression Design 4 in the download section on the Microsoft site. Or alternatively making it open source to promote continued improvement and adoption.
Thanks.
PS. Big fan, love your work 💕
Quotes from users
I'd love to gather some quotes from users of the product that love it below.. i'm happy to link to your social media profile if you want.